Please use different server if one does not work!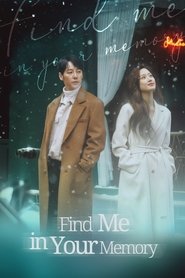 Find Me in Your Memory
Lee Jung-Hoon works as an anchorman at a broadcasting station. He has hyperthymesia, a condition that allows him to remember nearly every moment in his life. Meanwhile, Yeo Ha-Jin is a top actress. She has forgotten her past. Due to this, she lives as she pleases.