Please use different server if one does not work!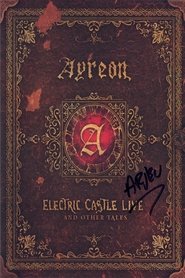 Ayreon: Electric Castle Live And Other Tales
Over four nights at Tilburg's 013 venue (scene of the Ayreon Universe series of live shows in 2017) Lucassen, his band and one of modern progressive music's most emphatic of casts celebrated the 20th anniversary of the third Ayreon album in front of thousands of adoring fans who had flown in from around the world. The entire album was performed live, featuring original album singers and musicians, such as Thijs Van Leer, Fish, Damian Wilson, Edward Reekers, Anneke van Giersbergen, and several special guests including Simone Simons (Epica) and Star Trek's John De Lancie as narrator. The 'Other Tales' are deep cuts from Arjen Lucassen's other projects, such as The Gentle Storm, Ambeon, Stream of Passion, Guilt Machine, Star One, his solo-album Arjen Anthony Lucassen and a very special Marillion cover.
Duration: 159
Quality: 4K
Release: 2020